Living in the entertainment mecca of Branson has its perks: at the drop of a hat, we can pop in on shows, ride giant roller coasters, or even strike a match to reconfigure a wax movie star. When the overstimulation takes its toll, there can be a yearning for the simpler things to counteract the constant flashing of lights or the hounding of yet another funnel cake vendor. Once in a while, we locals reset the normal, and we do that by hitting these six parks that are either in the heart of town or a short drive away. These can also brighten your vacation and shine a new light on life in these parts.
Stockstill Park
On our "locals' park guide to normalcy" journey, we are first going to start small and head to Stockstill Park. Just a few curves off the strip, Stockstill has plenty of conventionality to satisfy with baseball fields, tennis courts, and the typical playground; to a small, flowing creek to skip rocks or wade. Catch a little league game or get exercise of your own on the lengthy walking trail, cross the footbridge and test your skills in the skateboard area or treat your puppy to the dog area. When locals need to center themselves or just escape the facade, this is where we go.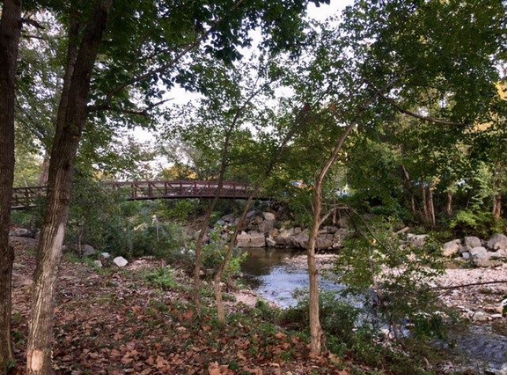 Wilson's Creek National Battlefield
In your hometown, you tend to overlook the things right under your nose, which is one reason schools take field trips. Your Branson vacation field trip will shoot you north just over 50 miles to Wilson's Creek National Battlefield. In August of 1861, this was the scene of the first major Civil War battle west of the Mississippi and the first combat-death of a northern general. There is nothing playful about this trip; it's a haunting journey back that explores the history and intricacies of the battle, the shock of the medical practices, and humbling horror of the times. History is rarely as close or vivid.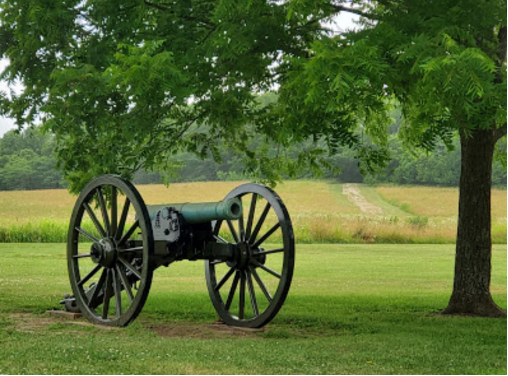 Busiek State Forest and Wildlife Area
When you were headed to Wilson's Creek, you passed Busiek State Forest and Wildlife Area about 10 miles north of Branson. On the way back from the emotional impact of that battle, make a stop to unwind on up to 18 miles of hiking trails amongst 2,700 acres of pure Ozarks near the Mark Twain National Forest. Online maps of Busiek trails are available courtesy of the Missouri Department of Conservation for those not wanting to be too far out of the 21st century. Check it out online to get the full impact of this wonderful outdoor option.
Moonshine Beach Recreation Area
The fourth park on our list is an area favorite and we even shipped in sand to make it. Branson might be far from the ocean, but we did manage to create a beach! Near the dam of Table Rock Lake is Moonshine Beach. Don't let the name deceive you; most folks are sober, and it is good family fun. Blocked off from boats, this spot offers pavilions, showers, picnic facilities and plenty of room to thrash in the water. Table Rock Lake is clearer than most inland, midwestern lakes and surrounded by boulders and trees. The sand brought in is a bit rough and sure will stick to you, but it makes great castles, and the Corp of Engineers did their best to prevent tender-footing across what otherwise would be tons and tons of feet-bruising rocks.
State Park Marina
On the opposite side of Table Rock Dam is State Park Marina and it is a boater's dream. You can rent ski boats, pontoons, luxury tri-toons, wave runners, and gawk at the massive houseboats of a few well-to-do locals or one that is in serious debt. There are biking paths, hiking trails along the lake, and a ramp to slip a vessel in the water if you brought your own. The State Marina Park is the most popular spot for boating for Branson visitors. On this 79-mile lake, it is a convenient location for picnics and camping. Not far away but far enough away.
Roaring River State Park
If you're ready to hit some curvy roads and venture a couple of hours, squeal those tires on the tight turns to Roaring River State Park (see the waterfall at the top in Figure 1). Many of the park's facilities were built by President Roosevelt's Civilian Conservation Corps program of the 1930's, and today has a touch of modern convenience with cabins and amenities. Catch the memorizing mystery of nature in the deep, narrow gorge and valley. Roaring River has an interesting history and is nowadays most famous for its premier trout fishing. The Roaring River State Park can be a peaceful, awe-inspiring day, and your imagination can run wild on the trails that lead into the forest. The water is chilly and pure, and nature abounds just steps away from the roads. It's a popular spot yet unknown to so many.
Branson is the epitome of family entertainment destinations, but sometimes it is a good idea to pretend to be a local that is looking beyond the hundreds of stage lights flickering. Being present in the past with nature in these local, state, and national parks is just what we all need to reset our own inner-lights and rediscover that the simpler things right under our noses are just as flavorful as that fancy funnel cake.
FOLLOW SPINNAKER RESORTS ON FACEBOOK, INSTAGRAM , YOUTUBE  AND TIKTOK FOR MORE INFORMATION ON ACTIVITIES!