Have you ever experienced bike trails around Branson, MO? If not, you should.
You don't have to hit the rugged trails but be mindful that the easy bike trails will have some hills. The scenery and mixing with nature in the quiet are worth the effort.
Before you go out on your adventure, here are some rules: watch out for rocks (there isn't a soft place to land if you tumble) and wear your helmet. Be prepared to meet some ticks and put on some repellent because when the temperature rises, there will be an increase in ticks. Be aware that Poison Ivy is prevalent in these woods. But don't let these things stop you! Get ready to explore these easy or challenging trails and enjoy a bike ride in the Ozarks.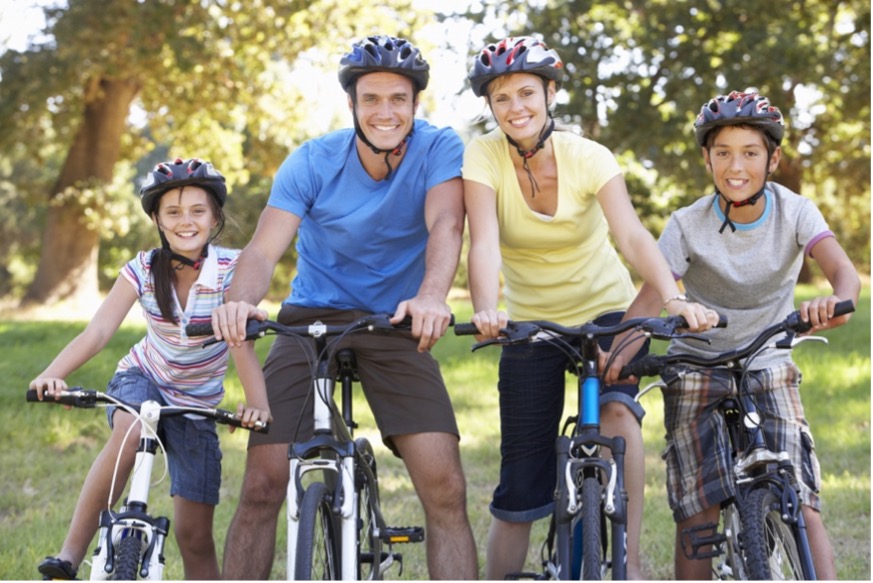 White River Trail System
The closest spot for biking is the White River Trail System by Table Rock Lake, and it has multiple options with some trails intertwining. There are mixes of dry in the highlands and damp in the valleys. It can be rough if you want it to be, or casual on old roads that were used by the U.S. Army Corp of Engineers to build Table Rock Dam. Elevations can vary from 710 to 1,200 feet above sea level.
Red Route
The most challenging of these multiple bike trails is the red route. If you're uncertain of your skill level, it's best not to play macho or try to prove to your teenager that you still got it. An oops can sure put a damper on your vacation. Hike it, do not bike it if in doubt. On this scenic sweat maker, take a moment near the pond to relax, take in the waterfowl (all varieties of ducks, geese, and swans) that usually frequent the area, and then set back out on your quest to conquer.
Green Route
The highest trail has some tremendous scenery called the green route. Watch out for loose rocks while on this bike trail. There are more trails of greater length and a short one. You have some options for a great day out. No matter the bike trail, catch the uniqueness and view the tender toughness within each trail at the White River Trail System by Table Rock Lake. Search for it on Google.
Howler Bike Park
There is always something new coming down the trail for Branson Tourism, and the latest to hit the area is Howler Bike Park, north on Highway 65. The locals aren't familiar with it yet. Owned and designed by an avid mountain biker, Howler boasts multiple trails for casual biking with tremendous views; "Strollercoaster Trail" to the double-black diamond on the "Mustard Tiger Trail." This new mountain bike park features a shuttle to take you to the top of your mild to wild run and has new ramps and jumps. No bike? No problem. Rentals are available, and even a repair shop if you bring your own. There is a cost to this premier Ozark Mountain bike park. There are one-day and two-day passes, or you can pick an annual pass to have you thundering down the trails as much as you want. Ride the woods and mountains but call ahead or book online. It should be quite the place!
Table Rock State Park & Stockstill Park
If you want a leisurely ride on a bike, stick to the casual roadways along Table Rock State Park on the lakeside. There are safe spots and smooth cruising. Avoid the regular roads unless dodging cars is your hobby and you're an expert with lightning-fast reflexes. Most public roads will not have shoulders, people cut corners in their vehicles, and that hill will not look like much until you peddle up. It never seems to end. Another leisurely kid-friendly option spot is Stockstill Park in Branson. The city limits have a flat trail and are cozy among the numerous trees and the creek.
So, grease up those gears, chug some water, and hit the bike trails. You will get a chance to experience what we locals take for granted: it is mesmerizing, unique, challenging, dangerous, and peaceful all rolled into one. You'll still have to go home after your vacation, but you'll take a part of the Ozarks with you.
FOLLOW SPINNAKER RESORTS ON FACEBOOK, INSTAGRAM AND YOUTUBE FOR MORE INFORMATION ON ACTIVITIES!