It is known as "The Jewel of Ormond Beach". Most locals know it as the former home of an American oil magnate and philanthropist. If you guessed John D. Rockefeller or The Casements. You are correct!
When you visit Ormond Beach, Fl we recommend you visit the mansion, take a tour, and see the beautiful grounds.
The Mansion & The Rockefeller Era
Built in 1914 by Rev. Harwood Huntington of New Haven, CT, the mansion was given the name The Casements because of the large casement-style windows that adorn the home. John D. Rockefeller, Sr. purchased the 9,000 square-foot home in 1918 as a winter residence.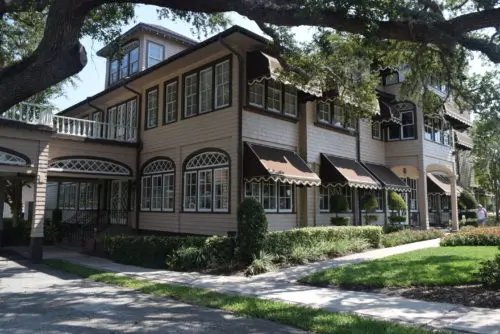 During the Rockefeller Era the popular resident was known for his love of golf, socializing at the Hotel Ormond, watching auto racing on the beach, and giving elaborate Christmas parties. Over the years famous people such as Will Rogers, Henry Ford, Harvey Firestone, Thomas Edison, and Edwards VIII visited Mr. Rockefeller.
Four years after Mr. Rockefeller's passing, the family sold The Casements in 1941. In the years to come, the mansion went through changes. It was a girls' preparatory school, a junior college, and a retirement facility. In 1973, the house was added to the National Register of Historic Places. The Casements went through a restoration in 1978 and reopened in 1979 as The Community Enrichment Center of Ormond Beach, a historical, educational, cultural facility, hosting community events.
Take a Tour
Would you like to tour The Casements? Meet the volunteers and they will provide a tour of the facility. For large groups (10 or more) reservations are required or take a self-guided tour and experience the past at your own pace. The tours are free! Donations are accepted and appreciated.
For information on the tours and times visit http://www.thecasements.net/visit.html. Need a keepsake? Visit The Gift Shop that is open during tour hours. It offers costume jewelry, souvenirs, and Casement memorabilia.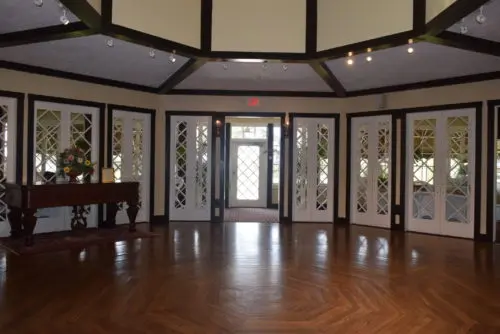 The Rockefeller Gardens
Get your cell phone or camera ready! Why? The Rockefeller gardens are an authentic restoration with citrus trees, a grand promenade, streams, and bridges. The gardens are inviting and picturesque. Located on the Halifax River, the two-acre multi-use park is available for various community and private functions. Take the 13–15-minute walk from the Royal Floridian or Royal Floridian South to The Casements. You'll be happy you did.
On your next vacation, take the opportunity to visit this historical mansion and learn more about Mr. Rockefeller. Take a gander at the memorabilia while touring and how well the volunteers have taken care of the mansion as well as the grounds. Hear their stories of the past and today.
FOLLOW SPINNAKER RESORTS ON FACEBOOK, INSTAGRAM AND YOUTUBE FOR MORE INFORMATION ON ACTIVITIES!