The Birthplace of Speed Park is a delightful place where you can have a picnic, discover history, take a nature walk, photograph nature or have a wedding. The park is located across the street from the Royal Floridian and Royal Floridian South Resorts by Spinnaker Resorts. Open from sunrise to sunset here are five things you should know regarding this cool .7-acre oceanfront park.
Food, Family & Sunshine
Gather your family or friends for a casual, leisurely day, and have a picnic at the park. Show off your culinary skills at the outdoor grill, enjoy the sunshine and have your favorite meal at one of the picnic tables.
Step Back in Time
You will see a charming light-green building called the Ormond Garage in the park. It's a small replica of the original garage that was built here to support the first race cars for the beach races in the early 1900's. Find the small monument called Beach Racers that describes the thrilling one-mile race that started in 1903. Monuments throughout the oceanfront park commemorate the first automobile races held on the adjacent beach. The first speed tournaments in the U.S earned Ormond the title "Birthplace of Speed".
Do you know how Ormond Beach celebrates the "Birthplace of Speed"? Ormond Beach has long celebrated this heritage since 2003 with an annual Antique Car Show and nighttime Gaslight Parade on Thanksgiving Day weekend.
Nature Walk
Take a walk around the park under the trees. You will feel as if you are on an island retreat. Proceed to the Dune walkover and appreciate the sun while sitting at one of the benches. Listen to the ocean and feel the breeze. It's calming.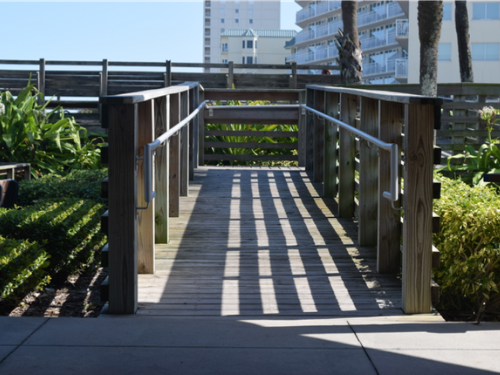 Photographing Nature
Are you passionate about photography? This is the place to take photos or videos of something that catches your eye. If you're an early riser, visit the park and get ready to catch stunning photographs of the impressive sunrises. Another way to appreciate the sunrise is walk back to the resorts and marvel at the view. It's breathtaking.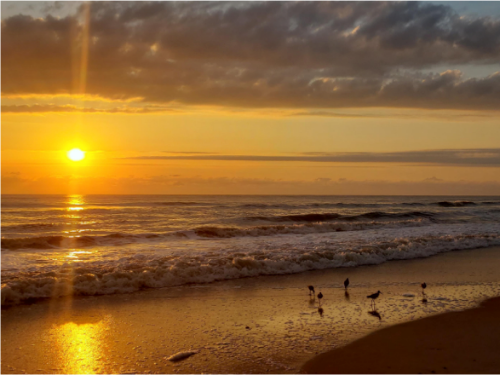 Romantic Location
When it comes to romance, the park can be a wonderful setting for wedding ceremonies and small gatherings because of its beautiful Gazebo/Pavilion. For rental information, please call Leisure Services at 386-676-3250. If you celebrate your wedding at the park feel free to share your photos via Private Message at our Royal Floridian Facebook page https://www.facebook.com/royalfloridian. We would be honored to share your momentous occasion.
While you are vacationing with us at Royal Floridian and Royal Floridian South Resorts don't miss this historical park, you'll be happy you did.
FOLLOW SPINNAKER RESORTS ON FACEBOOK , INSTAGRAM AND YOUTUBE FOR MORE INFORMATION ON ACTIVITIES!